Michael is an Electrical Superintendent at MACA. His involvement with MACA began in 2006 when he joined Galloway Electrical Contractors as a first-year apprentice electrician.
"I took my first steps onto a mine site at the MACA Jack Hills project at 16. I worked with Galloway Electrical to set up the project and conducted ongoing site visits for essential electrical maintenance tasks on behalf of MACA," says Michael.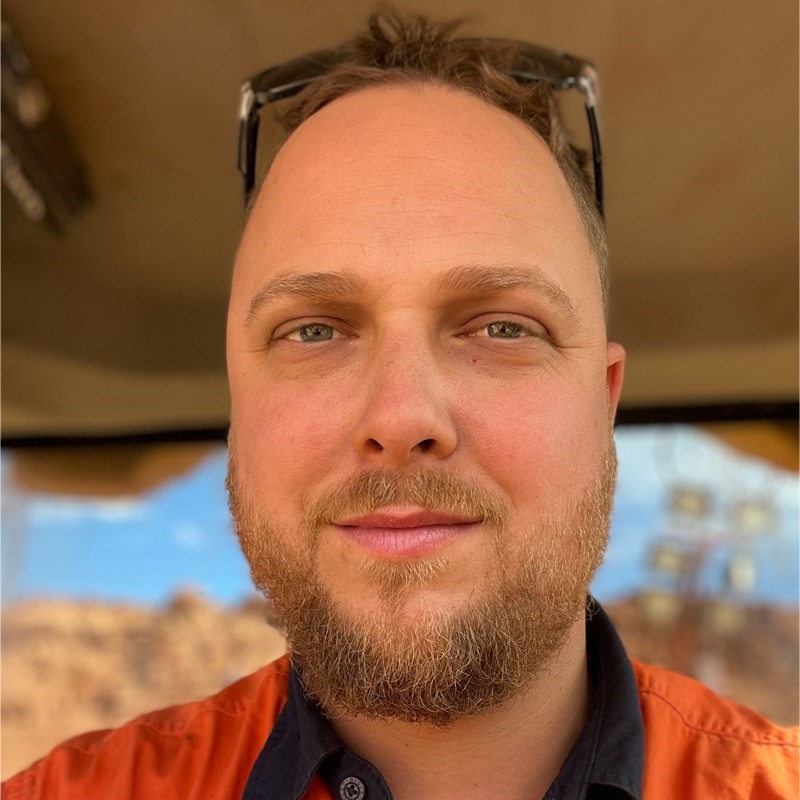 Galloway Electrical has been the leading provider of electrical contracting services to MACA since MACA's early days.
"While at Jack Hills, I joined the workforce on a full-time basis as a contractor. I was responsible for maintaining the crushing and screening plant's electrical installations, in addition to overseeing all site-related electrical maintenance activities," says Michael.
Michael's strong leadership, communication, and organisational skills led him to the role as Site Contractor Electrician for MACA at the Mt Dove and Hinge Projects. This involved overseeing the maintenance of the crushing and screening plants' and performing electrical maintenance duties. After completion, Michael returned to Perth before being offered a role at Karlawinda.
"I worked as a regular contractor at the MACA Perth workshop and office facility, carrying out electrical and communications installations, maintenance tasks, and repair work. In 2021, I moved to Karlawinda to maintain the fleet of Hitachi EH3500 Electric Trucks," adds Michael.
Michael's extensive job experience and excellent communication and organisational skills over the last 15 years enabled him to move into an Electrical Superintendent role at MACA in 2022. As an electrical superintendent, Michael is responsible for the support of all electrical for MACA's Perth and site-based teams.
"Working in the superintendent role has provided me with endless learning and development opportunities. I've been busy building and implementing company standards for electrical work and electrical workers, supporting the Perth and Project teams wherever possible.
"I've also had the opportunity to contribute to many other areas of the business, such as mobilisation of electrical infrastructure and equipment and the maintenance and repairs of electrical equipment and components," says Michael.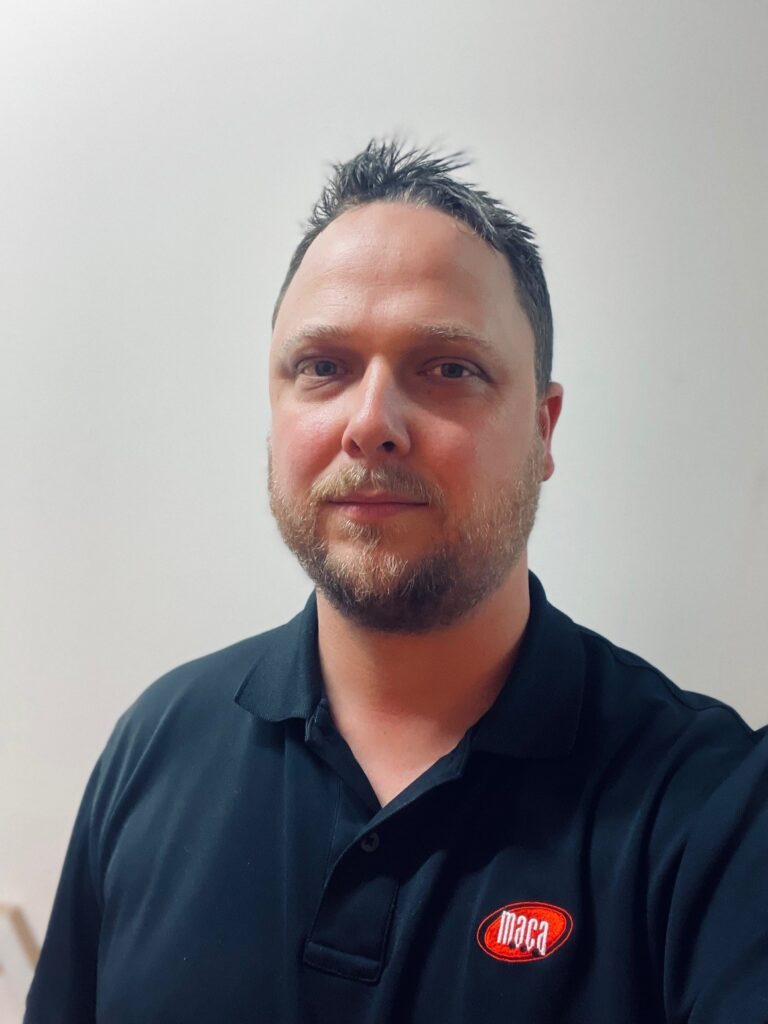 For Michael, building solid relationships with co-workers and learning from each other is vital to feeling happy at work, as well as a sense of humour.
"The most enjoyable part of working with MACA is the people I get to work with daily and meet along the way. Building a solid and trustworthy relationship with my co-workers is paramount to me. Plus having a good laugh," continued Michael.
Teamwork in the workplace helps ensure everyone is working towards a common goal and provides beneficial encouragement and support for everyone.
"Every day, I draw on the extensive knowledge and skillset of the people around me and am never too proud to stick my hand up and ask for advice and input when required.
"The willingness of the team at MACA to share advice and input has played a huge part in my role so far. We have a very experienced and capable team of electricians here at MACA, and I'm proud to be a part of it. I look forward to contributing to the evolution of MACA," added Michael.
A career in electrical work is varied and exciting, offering good prospects and an opportunity to maintain a healthy work-life balance.
"While I'm not at work, I enjoy working in the shed at home, playing music, 4-wheel driving and tipping a few back with friends and family," says Michael.
Michael also participated in the MACA 200 ride, completing his first ride in 2019.
Interested in joining our MACA team? We're hiring!