"The thing I enjoy most about MACA is the opportunity to grow and develop new skills."
Lauren first entered the world of mining many moons ago, with a stint working in drilling and blasting. Her friend helped her get a job with MACA in 2021 as a truck driver. Now, Lauren works as one of MACA's grader operators, including training on excavators.
"MACA is providing me with opportunities for personal development I would never have found anywhere else. MACA is a great development company; if you keep the right attitude, they can open doors for you," remarks Lauren.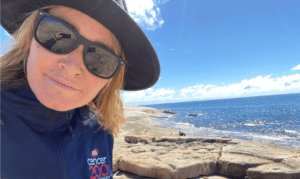 Lauren loves to get involved with a variety of roles within MACA. So far, this has included working as a trainee digger operator, a mental health first aider, a health and safety rep, an ERT member and even a bus driver to transport workers to and from the site.
"My team can work everywhere. One day it could be Rosemont; the next, it is the opposite end at Ben Hur, 30 km in the opposite direction towards Laverton. We have a lot of open-cut mining in the garden and two underground, and now with the amalgamation with Moolart, there is a lot more room to learn from new supervisors and different ways of doing things.
With the right attitude to work, Lauren has enjoyed participating in MACA's leadership and upskilling programs. She is also the vice-captain of the Emergency Response Team (ERT).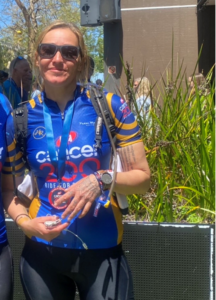 "MACA has really helped me develop my personal skills and interpersonal relationships and skills to develop into the person I strive to become every day.
"I have been lucky enough to be a part of the WIMWA project and a mental health first aider on site and health and safety representative. I'm also a keen participant in the MACA 200 ride, completing my third ride this year.
Lauren sees herself as a people person, supporting her workmates' growth and improvement, and is recognised as a team player too.
"I'm a big supporter of people growing, improving, and being recognised as a team player.
"I love what MACA stands for and align myself with MACA's core values both inside and outside of work. I aspire to travel overseas with MACA / Thiess as a supervisor one day," says Lauren.
Lauren loves getting out and about and meeting new people when she's not at work.
"I love to travel, meet new people, explore, cook, camp – and have a cheeky dip in a waterhole! I enjoy moving forward with the opportunities that come my way and push myself to do what I can," adds Lauren.
Interested in joining our MACA team? We're hiring!