The 2021 MACA Cancer 200 Raffle was a huge success!
Thank you to everyone who bought tickets in this year's raffle, supporting world-class cancer research at the Harry Perkins Institute of Medical Research.
We are delighted to announce this year's MACA Cancer 200 Raffle raised $238,470!
AND THE WINNERS ARE…
First Prize Winner: Blue Tongue
2021 Toyota Yaris Cross GX 2wd Petrol, valued at RRp: $31,253, kindly donated by Kalamunda Toyota.
Second Prize Winner: Shaun Elsdon
Cash Prize of $25,000 kindly donated by Oztrac Equipment Sales.
Third Prize Winner: Jonathan Malkiewycz
Cash Prize of $10,000 donated by MACA.
Fourth Prize Winner: Nick Bucciarelli
Cash Prize of $5,000 donated by MACA.
A special thank you to our sponsors, Kalamunda Toyota and Oztrac, for your kind donations.
The 10th annual MACA Cancer 200 Ride for Research will take place on October 16th – 17th, a 2-day, 200km journey filled with laughter, tears and mateship. Good luck to all the riders participating in next weekend's ride!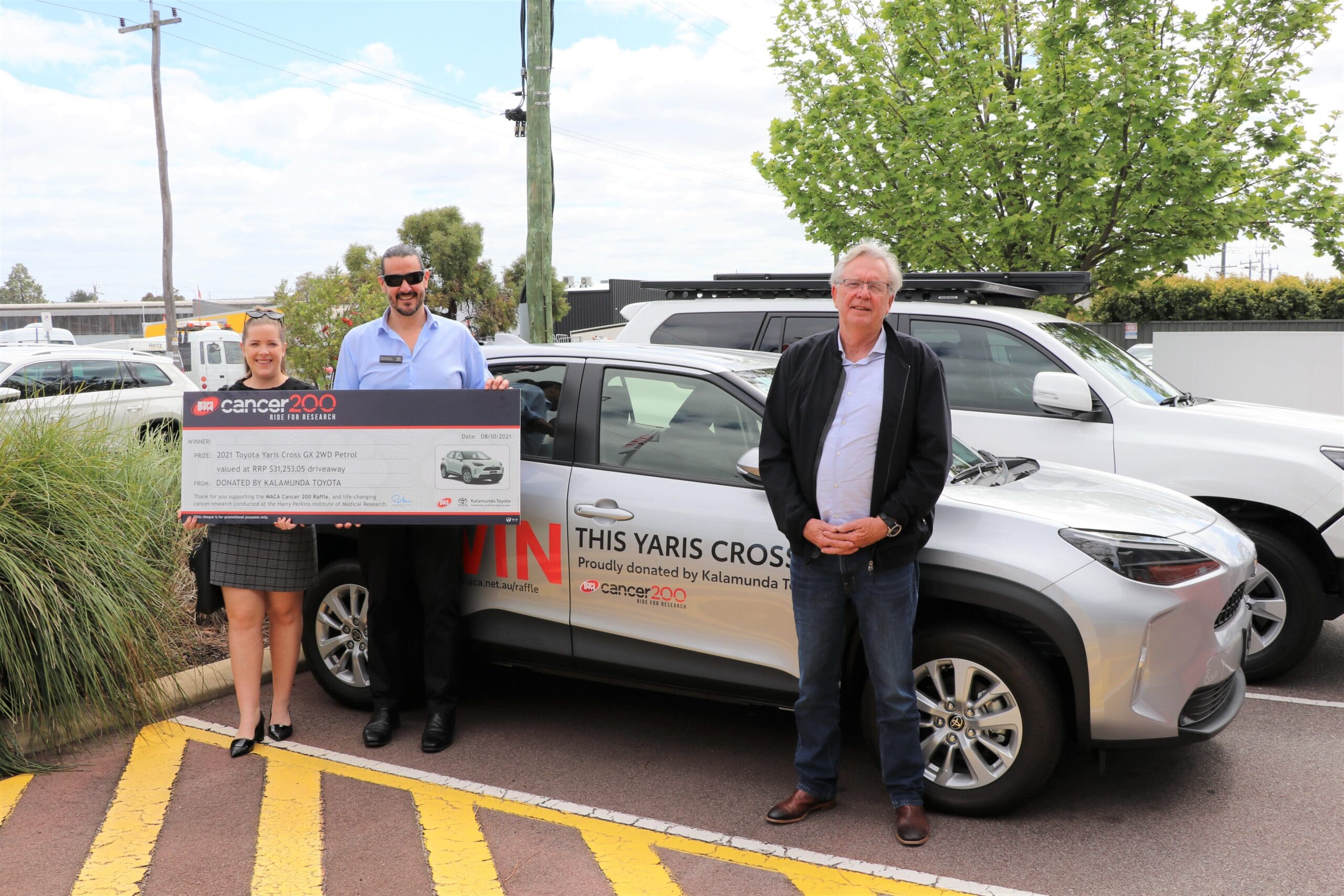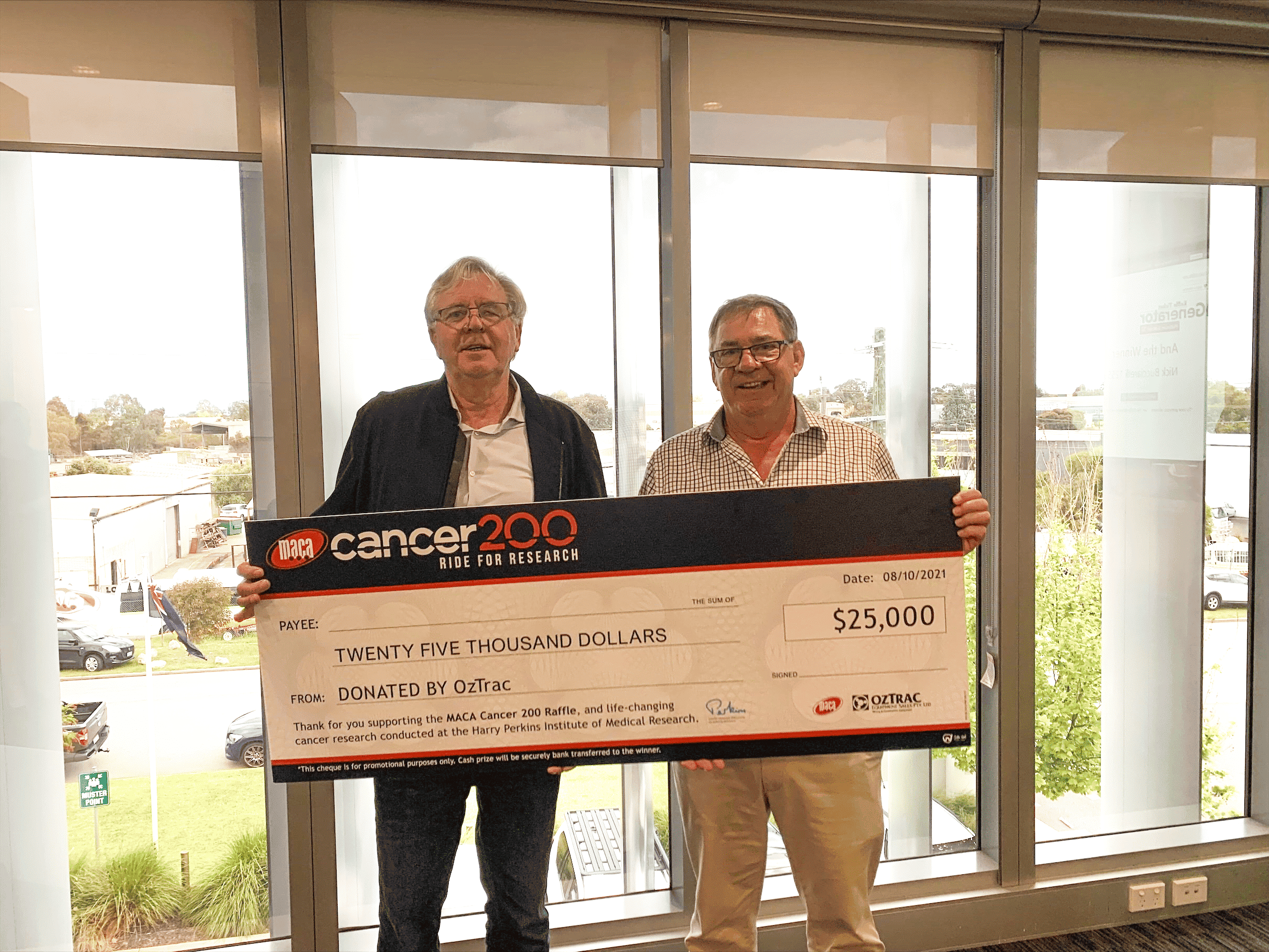 Media enquiries, contact communications@maca.net.au