As we near the end of this year's Super Swim Challenge, MACA Sharks remain dedicated to their swimming goals, raising money for the Starlight Children's Foundation to help sick kids across Australia.
We caught up with MACA Shark swimmers Karah Miller, Daniel O'Neill, and Will Park to see how their challenge is coming along.
Karah Miller (Senior Recruitment Advisor)
"I can't say I am a morning person but the feeling that comes after completing each session is worth the early start.  I have only just started back swimming laps after a long break, so I've had to push myself to get through my 40 laps each session. 
"I have a son with a serious medical condition and know how difficult it is to spend lots of time in hospitals, along with the everyday stresses and worry that come along with having a seriously ill child. 
"I am happy to do my small part to bring happiness and smiles to a sick child in hospital. It's a great cause and the Starlight Foundation doesn't receive any government funding so it's all up to us," said Karah.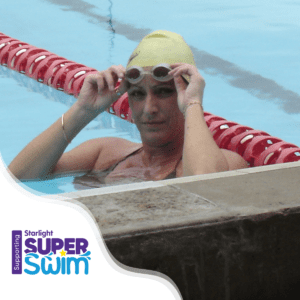 Daniel O'Neill (Operations Manager – Plant)
"I'm committed to the team to swim 20km for the Super Swim Challenge in support of the kids who need that little extra help on the road to recovery."
"This is a great cause the team here at MACA is supporting, to enable the Starlight Children's Foundation to continue the positive impact they have on children all over Australia who are admitted to hospitals. That's in itself has been motivation enough to get involved," said Daniel.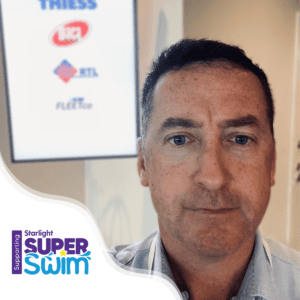 Will Park (Plant Estimator)
"The Super Swim is a new challenge for me. At the start of the month, I went back to basics with a kickboard in the 25m lap pool learning to kick. The first time I tried, I even went backward!
"It's fantastic to be part of a team challenge that helps Starlight to continue to deliver on their promise and enhance the lives of sick kids and their families who are doing it tough," said Will.
There's still time to support the team! Click here to donate.